9 Great Outdoor Learning Activities for Springtime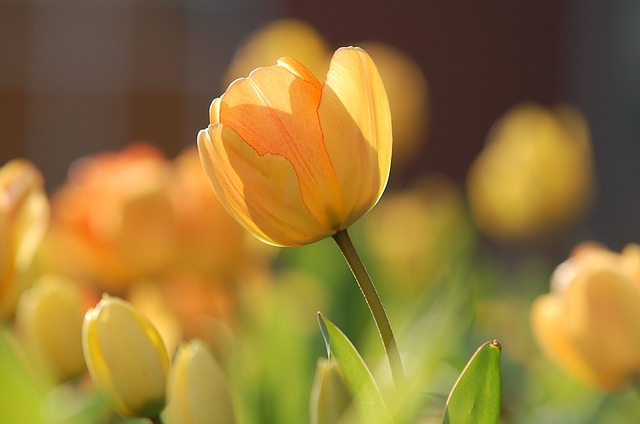 Winter is finally over, and it's time to enjoy the great outdoors — including your own backyard! Encouraging your kids to learn something new while getting a healthy dose of fresh air and sunshine is something we should all be striving to do as parents. That's why we put together this list of learning activities that will fascinate kids of all ages. As a bonus, they are perfect to do in your backyard, local park, or any outdoor area.
Astronomy
Telescope for kids Educational Science Telescope Plastic Toy for Beginners 3 Magnification Eyepieces and Tripod Enjoy Steady Observation of Astronomy By Toyerbee
Astronomy is full of mystery and beauty, but so many of us only experience it with a quick glance at the night sky. Getting your kids a telescope will help them appreciate the complexity of the universe, and encourage them to stay curious about the things they can see but may not be able to study hands-on.
Finding Fossils
National Audubon Society Field Guide to North American Fossils
You're guaranteed to get your kids excited for a day of exploration if you ask them, "Do you think there are there any fossils in our backyard?" The first step in identifying them is learning what different types of fossils look like, and this handy guide is here to help. Even if your backyard doesn't produce any exciting treasures, this is a great way to get your kids curious about geology, as well as what they can search for in nature everywhere they go.
Rock Identification
National Audubon Society Field Guide to Rocks and Minerals: North America (National Audubon Society Field Guides (Paperback))
What are the rocks in your yard made of? With this helpful book, your kids can start learning about geology and the very slow formation of all kinds of rocks. Soon, they'll start to appreciate even the small pebbles and stones you see scattered around your yard — after all, most of them are hundreds of years in the making!
Insect Identification
Backyard Bugs: An Identification Guide to Common Insects, Spiders, and More
How many different kinds of insects are in our yard?
What is that creepy looking bug?
With this fun guide, you and your kids will be able to answer these questions and more. This is a great way to improve children's memories and observation skills. By teaching your little ones to embrace the natural world around them when they are young — even sometimes-spooky-looking bugs — they are less likely to be afraid of the creepy crawlies that many of us fear even as adults.
Greenhouse Kit
Kids First Botany – Experimental Greenhouse Kit
Nature's gifts are plentiful and mysterious, and with this kit, your kids can learn just how precious our plants are, including the ones that aren't necessarily pretty to look at. This greenhouse project might just spark a deeper interest in gardening in your children, which could inspire them (and you!) to start your own planting project, which will lead to even more outdoor family fun.
Bird Watching
National Geographic Kids Bird Guide of North America
Now that the warmer weather has returned, birds of all kinds seem to be coming out to embrace the sunny skies. Grab a pair of binoculars and a sketchpad, and have your kids identify the birds in your neighborhood with this easy-to-use guide. While this activity may start in your backyard, if your kids get really interested in bird watching, you should consider taking a family field trip to a more "exotic" location, like a nearby wooded area, beach, or even desert.
Build and Paint a Birdhouse
Toysmith Build and Paint a Birdhouse
With this birdhouse-building kit, your kids will learn basic construction know-how and tap into their creative side all at once. What's more, they'll be brushing up on their math skills without even knowing it because they'll be having so much fun! After creating your masterpiece, watch how the birds interact with it, and see what kinds of avian life you attract. Bonus: you'll have even more opportunities for bird watching right from home.
Poisonous Plants
Wicked Plants: The Weed That Killed Lincoln's Mother and Other Botanical Atrocities
When we think of dangerous plants, many of us first think of species like poison oak and poison ivy. But did you know that there are way more dangerous plants in our world — like strangling vines and poisoned-dagger-throwing trees — that your children will be fascinated to learn about? This intriguing guide will keep them engaged and arm them with plant identification knowledge that will keep them safe in their explorations no matter where they are in the world.
Animal Tracks
Tracks, Scats and Signs (Take Along Guides)
There are a lot of behind-the-scenes activities in nature that we humans don't get to witness, such as the everyday behaviors of wild animals. With this book, your kids can learn how to identify the tracks of creatures that have walked the same paths that we have. By investigating the natural world, your children will not only be building their observation and memory skills, but also taking an active interest in the world that surrounds them.
Now that the weather is far from frightful, take this time to enjoy the wonder of the wilderness with your family — even if you're only venturing as far as your backyard. These learning activities are sure to spark interest in kids of all ages.